Planning
Recruiting students involves some coordination and planning to ensure that you have the resources, processes, and tools in place to be successful and move quickly. Begin planning your recruitment activities a few months in advance to ensure that you have the tools and staff in place for a smooth start. We've included a planning roadmap with links to resources and some key items to consider while you are in the planning phase of your enrollment season.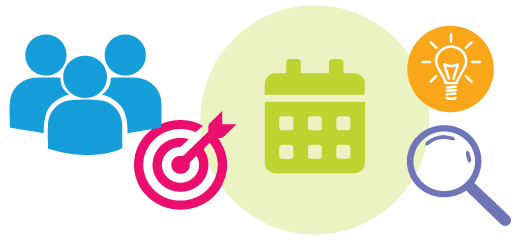 Timely outreach is key
Create a process for reaching out to interested families who contact you so that you can keep them engaged and move them through your enrollment process quickly. Consider creating a call guide for your staff before they call on families so that all staff members communicate with them consistently about your program.
We recommend:

Responding to all prospective families within 24 hours
Tracking the status of prospective families in a database or spreadsheet
Making at least three attempts to reach each prospect
Putting all prospects into a drip email campaign so that they receive information about your school and updates on enrollment dates and activities.
Check back by phone periodically